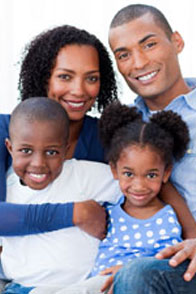 Testimonials
Upon retiring in 2003 I lost my dental coverage. I purchased a dental policy and continued going to the same dentist that I had used for 20 years. Then my policy was no longer accepted by that dentist which prompted me to look for another. I looked up dentists approved by my policy and Dr. Pivovar's name came up. I started with Dr. Pivovar probably in 2005 and have never looked back.
I have never had an issue with scheduling, billings and more importantly his workmanship during the entire time. Adding to that is a case during 2010 where in a three day period, the day before Christmas and the day after Christmas I had consecutive root canals, Dr. Pivovar did not hesitate to come from his home in Solon to Medina to repair both. This was also true for his assistant.
The staff at Dr. Pivovar is very warm and friendly and it goes a long way in making the trip to the dentist less dramatic.
Robert Morrow - Medina OH
No more ugly, ill fitting crowns. Dr Pivovar is #1 in my book. He is a competent professional who makes beautiful crowns. The dentists I've had in the past always gave me a temporary crown that felt like a bolder. Then permanent crowns never fit properly and had to be ground down to an ugly mess. Dr. Pivovar's crowns are different in a good way. He has the latest equipment that takes accurate impressions and measurements resulting in the perfect fitting crown. I am still amazed at how comfortable and beautiful my crowns are. Also, his entire staff is always professional and friendly. After years of searching I have finally found a great dentist! Thank you Dr. Pivovar for your commitment to excellence.
Karen Johnson - Lodi
We recommend Dr. Pivovar and his office staff to anyone looking for a good dentist. Over the years of going to Dr. Pivovar we have found out he really cares for his patients. No matter what procedure has been done: Fillings, Crowns, Root Canal, is has been done with skill and knowledge in a friendly environment.
We know when we leave his office all work is done perfect. Dr. Pivovar only does perfect work! Nothing is done sub par in his office. That was the kind of dentist we were looking for. That is the kind we got. For friendly, knowledgeable, caring, skillful, talented dentistry. We recommend Dr. Pivovar and his office staff.
Edward and Paula Chmura - Medina OH